Category Archives:
RPG
Role Playing Games like The Elder Scrolls and Fallout.
I'm quite excited about my recent gaming acquisition. If you've been following this blog you'll know I was somewhat disappointed with New Vegas. Compared to Fallout 3 I felt it didn't measure up. This feeling was solidified when I spent half a day trying to get out of the Ultra Luxe Casino without the game crashing.
New Vegas' glitches became glaringly apparent after that. I grew distant and set the game aside without finishing. A few months later I started it up again and saw the much needed and long awaited patch had been released. With the fix installed I loaded up my toon and quickly realized I had forgotten where I was going with the character. It's hard to play an RPG with no sense of identity. I wandered for a bit and noticed my arms no longer lifted above my head when sneaking with a weapon drawn. Confident Bethesda had fixed it, I resigned myself to creating another character and playing through the remedied game at a later date.
BF3 had me writing regularly and so I didn't mind the obsession. I never found the incentive to create a new character in Fallout New Vegas, until now.
Fallout 3 was the first game I played on my 360, lent to me by my neighbor Alex. I had Fallout 1 & 2 on PC in the 90′s but I never got into them. Fallout 3 was different. I was engrossed from the moment I started the game. The atmosphere, the immersive gameplay and NPC interactions, even the soundtrack was simply wonderful (another area where New Vegas fell short with me.) Sadly, I rushed too quickly through the main quest line and didn't get to explore the world much.
This time it's gonna be different. I have my very own copy of the game and all the expansion packs. Old b33m3R's gonna go traipsin' through the nuclear wasteland without missing a beat this time. And when I'm done with D.C. I'm gonna hit The Strip with rejuvenated enthusiasm. Hell, I may even download the DLC for New Vegas (when it goes on sale, of course!) God knows, I'm not going to be buying ammo in BF3 anytime soon.
I'm thinking I want to go bad guy, you know, DARK SIDE. Still a bit agitated and disappointed over the BF3 server fiasco. Maybe I should take it out on the denizens of Fallout 3. Charisma is utterly useless in it, I'll probably scavenge it to put points elsewhere. Why not get down and dirty with the roleplay skills and go f—ing Humungous on everyone?
Do some jet, party with the raiders, stab one when he or she annoys me, get jiggy with the slavers and help them move some human cattle across the desolate landscape. What's the point of freeing them? They'll just end up doing their dance for the man and mindlessly consume every idiotic virtual item presented to them anyway. Enslaved one way or another.
Problem is I'm never comfortable playing a baddy. It's not my nature. I know I cuss and scream a lot sometimes around here. It's only because I get a little too passionate and I have very little patience for internet foolishness. Sometimes the ghost of George Carlin possesses me… Okay, not really–I'd be a heck of a whole lot funnier if that were the case. I'm not a bad guy. Just ask my wife… Okay, maybe that's not such a good idea. I'm a sweet guy, honestly! Just ask my dogs… STANLEY, STOP BARKING AT THE F—Ing door… ahem…

So what do you guys think? Should I go medieval on the denizens of wasteland Washington D.C. and blow off these lingering frustrations or should I be true to myself and be the nice guy who finishes last?
How about I go all bad guy and keep short, in-character, journal entries here at TDCS. We can call it The Vault 101 Diaries. Or How I Managed to Piss Off Every NPC in D.C. What would you guys call it?
Reblogged from Mortar and Pistol:
My Thoughts (Spoiler Free):
Five years invested in one of the most brilliant games to ever grace my eyes. Five year's culminating into the end of Mass Effect 3 and I was left saying, "What?" If you've read the interwebs in the last week, you'll know I wasn't
I was going to write a piece about this whole ME3 ending thing going on but my friend, JSixGun, over at Mortar and Pistol wrote up an excellent piece on the subject matter. Personally (spoiler alert) I think EA is going to go with Shepard was dreaming and that wasn't the real ending but you can purchase the ending in DLC, SUCKERS!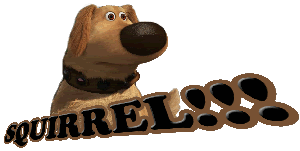 I have the great fortune of playing Skyrim because a friend was kind enough to lend it to me (I kind of exceeded my gaming budget for this quarter.) It's definitely an owner and I will purchase the GOTY edition but for now I'm pretty sure he wants to trade it in so I'm trying to rush through it. It's mind bogglingly hard to rush through a game like Skyrim. You get sidetracked at every corner.
What did that NPC just say to me? Whabbajack what?
Like any RPG, after a week or so of playing it you start noticing the repetition more. Receive item X from NPC A and take it to NPC B. Goto dungeon Z, beat crap out of NPC E, F and G and return. A Nord in Solitude says the exact same things as an Argonian in Riften. An arrow to the knee, anyone? After a while it diminishes the immersion factor a bit.
While I don't think the basic mechanics of questing will ever change much, I do believe that in order to facilitate a more immersive experience the limited dialog and social paradigms we are currently presented with in the modern day RPG needs to be expanded.
Let's face it, you're either good or bad. There's no middle ground. In Skyrim, no matter how you respond to the NPC you are met with basically the same rebuttal. Call an NPC a tight fisted dickwad and he'll respond, "fiesty aren't you, lets get on with the quest." Call his sister a butter-face, "haha surely you jest, lets get on with the quest." Play along and kiss his ass, "I like the way you suck up to me, lets get on with the quest."
What I would like to see in future RPGs is an alignment system that goes beyond the black and white of good and evil and have it thoroughly reflected in the story and dialog options and outcomes and how NPCs react to you in future encounters with the same NPCs and their friends (if that makes any sense.)
In RL I'm a chaotic good kind of guy and pretty much try to play that way in any RPG, but I always end up sucking up to some pious lack-luster leader or bureaucracy with dialog options that I know I would never say in a million years. When they implement an alignment system more along the lines of traditional D&D, one in which your actions and words are constantly reflected in the game play, it will be a much more immersive experience.
Here, read THIS. When will these uber-noobs ever learn?
What's with the Gordon Gekko axiology in our culture these days? Greed is good. Life should not be enjoyed, it must be devoured. Everyone wants the best of everything and they want it right away. Who cares about a carefully crafted sunset when you can spend countless hours analyzing and manipulating the game's mechanics so you can produce the most 1337-uber-pwning player character ever seen in a single player game.
Like Wall St. hedge fund managers these purveyors of all things uber stack the odds of survival so far in their favor I'm surprised the NPCs in the game don't get all OWS on them.
Ironically, the exact same thing can be accomplished by taking a moment to slide the difficulty far left of easy. I don't get it. I don't understand. What is the point?
I don't want to be first, I want to be perpetually next. Where's the excitement once you have what you sought to attain? Where's the thrill of discovery? Where's the anticipation? The adventure? Being the "best" in a single player game is the quintessential exercise in mediocrity.
"Focus on the journey, not the destination. Joy is found not in finishing an activity but in doing it." ~ Greg Anderson
So far my stroll through Skyrim has been a leisurely endeavor. I'm level 20 and I haven't even met my first dragon yet. I've dabbled in smithing, alchemy and cooking. I've watched a sunset and a sunrise. I watched a pack of wolves attempt to take down a bear and I've kept my distance from giants while silently marveling at their size. I've gone through great pains to avoid using any magic whatsoever which was surprisingly easier to do this time around. In short, I've bloody well enjoyed myself.
Because I've played previous iterations of the series, I went out of my way to do certain things in the game right away that would have come in time. I bought a house and pimped it out before level 5 because I wanted a place to store my stuff. I raided dungeons and worked on my smithing skills so I would have a better than decent set of armor and weapons when I took on the first dragon. But I didn't go crazy. And I didn't resort to the type of leveling antics that some people get up to.
Bethesda did so much right with Skyrim to bring the series out of its maliase. Above all they introduced a leveling system that doesn't require you to jump through flaming hoops to get a 5x multiplier to your attributes so you can keep up with the creatures leveling alongside you. Still, as it was in Elder Scrolls past, you know you're going to end up being the most uber-dude/dudette in the realm; why rush the journey?
I wrote the following 'final thought' for my Morrowind Game Book Companion Guide, it aptly applies to Skyrim as well;
After all is said and done always play a character you want to play. Game difficulty is arbitrary, playing the character within the confines of the depths of its essence will add difficulty, challenge, and a deeper, richer experience to the game and I believe that this is the spirit that The Morrowind Team had in mind. Don't obsess over completing every aspect of the game, every quest or finding every treasure, for that is not the designers intent. 'Uber-ness' is not a bragging right in this game, it's a fallacy. A misconception that will leave you with a less rewarding experience. Morrowind is not a game that you can simply 'beat'. Take a vacation from your real-life woes and spend it in Vvardenfell, immerse yourself in it, relax, and let the experience envelope you.
Fallout 3 is one of the only games I have ever played that felt like it was worth $60. It had some issues, like crashing every five minutes until I installed it to the 360′s hard drive but nothing that would drive you nucking futz. My only major complaint would be with the ending. Why I couldn't send my mutant friend into the irradiated room to activate the switch is a question that will bug me till the day I die; it certainly would have allowed me to continue exploring the world, an endeavor I was less than half done with.
I've played through New Vegas and compared to Fallout 3 it is a travesty. Bethesda didn't just rest on their laurels here, they brutally beat and shot their laurels to death, went out to lunch, played golf, came back and beat them some more and then threw their laurels out the door without so much as a severance package (corporations these days, eh?).
At first the numerous graphical glitches did little to perturb me from enjoying the game. But in time, added to the numerous inconsistent, half-baked dialog choices along with many unfinished and/or not working story paths, the graphical glitches only served as a constant reminder of just how much this game sucks for a $60 game. It would barely be a good game if it were a $10 add on for Fallout 3. But as a stand alone $60 title… If God is in the details, God wasn't hanging around the Bethesda offices while they were working on New Vegas.
Things were fine and dandy until I entered the Ultra Luxe Casino and what should have been a 30 minute quest turned into 3 hour nightmare of restarting the 360 every 15 minutes because the game kept crashing. One should expect these types of glitches when playing on a PC. But this is the Xbox 360 and last time I checked the hardware is pretty much standard across the board. There is no good excuse for this type of problem on a proprietary game system that is 5+ years old. You know why Anon hacked Bethesda recently? Because half of Anon has been stuck in the Ultra Luxe Casino for the past 6 months!
I then go and try to solve the Dealing with Contreras quest nice and peacefully, hoping this Sgt. Contreras would have a greater supply of weapons and ammo if I nudged things in his favor. I go through the motions, which largely consisted of talking to someone, traveling someplace, talking to someone else, then traveling back to the same person you talked to 10 minutes ago and talking to them some more (sounds like a complete and utter waste of time when I put it that way don't it?)
So I finish the quest, talk to Sgt. Contreras and have a look at his inventory only to find that nothing has changed. I go to the Vault Wiki and find out that he was supposed to have given me a unique gun for a reward. I check my inventory, no gun. I reload a previous save and replay the whole thing, another hour wasted, same result. So I said fuck the extra inventory, turned the rat bastard into his superiors for selling drugs and bogged off looking for spices for the cook in the mess hall only to encounter more scripting errors with that quest as well.
Bethesda had laid down a solid foundation for what could have been, unquestionably, one of gaming's greatest franchises and they threw the baby out with the bathwater on the next attempt. The overall story is what carries the Fallout series. New Vegas' main story line is good enough to carry on that legacy but not without all the little sub plots that fill this apocalyptic wasteland with life and character. God is in the details Bethesda, God is in the details.
If you paid full price for this game, you didn't just get ripped off, you got ass raped by a gang of Super Mutants hyped up on Jet. The sad part is the game's major problems could've been avoided with more thorough beta testing and better dialog writing, acting and voice direction. If you're picking up this game used for under $20 then I'll gladly recommend it (but try to find it for $10.)
To be honest, all things considered, I had a decent enough time playing Fallout: New Vegas but then again I didn't pay full price for it either. The glitches and problems I encountered during my play through have adversely affected my decision to get the expansion packs. I was planning on saving some MS points and picking up the expansions when they went on sale. I don't think I'll bother now. That Magic: The Gathering 2012 looks pretty good.
Welcome to my Fallout: New Vegas Character Building Guide Addendum. Click here for part 1 which covers S.P.E.C.I.A.L. points allocation and Traits. Click here for part 2 which covers Skills and Perks. Click here for part 3 which covers crafting and closing arguments.
WARNING! – Definite spoilers in this part of the guide.
Been playing through the New Vegas wasteland for a couple of weeks now. I'm not finished with the game but my character is level 29 as of this writing and I thought I'd share my train of thought as I developed the character with you.
Armand Geddon, wasteland courier, gunslinger and lucky ladies man!
STARTING CHARACTER STATS
S-4. P-4, E-7, C-6, I-7, A-5, L-7. Tagged: Guns, Speech, Survival. Traits: Small Frame, Four Eyes.
CHARACTER STATS AT LEVEL 29
S-6, P-6(+4 eyes), E-8, C-7, I-8, A-7(+ small frame), L-8
PERKS
SKILLS
IMPLANTS
2 – Lady Killer
4 – Educated
6 – Comprehension
8 – Gunslinger
10 – Finesse
12 – Cowboy
14 – Toughness 1
16 – Action Boy 1
18 – Action Boy 2
20 – Grim Reaper Sprint
22 – Toughness 2
24 – Center of Mass
26 – Intense Training (+1 STR)
28 – Commando
30 -
Barter – 55
Energy Wpns – 20
Explosives – 65
Guns – 100
Lockpick – 80
Medicine – 50
Melee Weapons – 75
Repair – 75
Science – 50
Sneak – 50
Speech – 80
Survival – 60
Unarmed – 29
+1 Intelligence
+1 Agility
+1 Strength
+1 Endurance
+1 Charisma
+1 Luck
+4 Damage Threshold
WHY I DID WHAT I DID WHEN I DID IT
Starting assumptions – I made my Strength a low 4 because I knew where to pick up my first companion (ED-E) and planned on getting him right away to help me carry stuff (which I did). I tagged Guns because tagging your main weapon is a must and Speech because I didn't want to shoot my way out of every situation. Survival was tagged because I'm playing in hardcore mode. Small Frame and Four Eyes made up for my scavenging Perception and Agility.
Perk progression – Selecting Lady Killer at level 2 was more of a role playing choice than anything else. Educated at level 4 is a no-brainer, nothing else at this point is worth selecting unless you're role playing a cannibal (eww!). Comprehension was selected at level 6 to give me an advantage when using skill mags and allows me to max out most skills at 80; whenever I need a skill higher than 80 I use a skill magazine. Gunslinger at level 8 was another role playing decision as Armand pretty much only uses That Gun. Finesse at level 10 because an extra critical chance is always nice and it fit with the role play aspect of Armand being a lucky kind of cowboy. I picked Cowboy at level 12 because it increased the damage of the weapons I'm using, I had to plan this one ahead of time and throw a bunch of skill points into melee at level 11 to meet the 45 melee point requirement. Toughness at level 14 because cowboys are always tough! Also had this idea in my head of running around in a Sheriffs coat and hat for most of the game; yeh… that dream ended when a Deathclaw handed me my ass in two swings! I picked the Action Boy perk for levels 16 and 18 and Grim Reaper's Sprint at 20 because I prefer to be in VATS. Toughness at level 22 because cowboys are tough (I told you this already, geesh!) Center of Mass at level 22 because +15% damage is +15% damage. I took Intense Training at level 26 and added one Strength to make up for a poor primary stat decision. That Gun needs a 6 Strength to function at maximum capacity, I also wanted to trade in my fully modified Cowboy Repeater for a much more powerful Brush Gun. I could have taken the Weapon Handling perk but increasing Strength allowed me to carry a little bit more and increased my melee damage as well (I'd been using a combat knife on the weaker hostile denizens of the wasteland ever since I picked up the Cowboy perk, no sense in wasting good ammo on a dumb ass.) At level 28 I picked Commando to give me an edge in VATS with the Brush Gun in ranged fights. At level 30 I will probably pick Adamantium Skeleton but I may change my mind.
Skill point allocation – I didn't keep a detailed record of what skills I allocated points to and when. I concentrated on Guns, Speech and Lockpick first and raised the others when I needed to. I threw a bunch of points into melee at levels 11 & 12 so I could get the Cowboy perk. I raised Medicine when I was at Nellis and couldn't bare the thought of not being able to save one of the sick Boomers. I raised Medicine some more when I was on Veronica's quest in an abandoned irradiated Vault. I got Repair up to 50 fast so I could make Weapon Repair Kits easier thus eliminating the need for Jury Rigging (hint: pick up every duct tape and scrap electronics you see).
So there you have it, that's my toon at level 29. As I stated before not scavenging your Charisma is a good thing. It makes your allies that much stronger and a lot more dependable in a fire fight. There is no need to make such drastic base stat decisions when you create your toon. Rolling a balanced character will not hinder your progress in any way during the game. Your only major concern at character creation is what combat skill will your character be focused on; if you're making a Gunslinger then Agility will be important, if you're making a Martial Artist then Strength will be your priority.
ADDITIONAL RESOURCES The following sites offer more extensive help for the game.
Welcome to part 3 of my Fallout: New Vegas Character Building Guide. Click here for part 1 which covers S.P.E.C.I.A.L. points allocation and Traits and click here for part 2 which covers Skills and Perks.
WARNING! – while I am not providing specific plot spoilers I will be hinting at future events in the game that you may not have come across yet. Think of this guide as a good parental figure who gives you some valuable worldly advice before sending you on your way.
CRAFTING
Initially crafting can be interesting and cool. Eventually it just becomes tedium. This is true for any RPG, not just New Vegas. Here are a few good recipes to help you along in your travels.
Doctor's Bag – Medicine Skill 40, forceps (1), medical brace (1), scalpel (1), surgical tubing (1)
Stimpak – Science Skill 70, Broc flower(1), empty syringe(1), Xander root(1)
Super Stimpak – Science Skill 90, leather belt (1), mutfruit (1), Nuka-Cola (1), Stimpak (1)
Weapon Repair Kit – Repair Skill 50, Duct Tape (1), Scrap Electronics (1), Scrap Metal (2), Wonderglue (1), Wrench (1)
Mass Purified Water – Survival Skill 50, dirty water (5), glass pitcher (2), surgical tubing (1) Note: glass pitchers and surgical tubing are reusable.
Cactus Water – Survival Skill 30, Prickly pear fruit (2), Empty soda bottle (1)
Desert Salad – Survival Skill 55, Brahmin steak (1), Barrel cactus fruit (1), Pinyon Nuts (1)
CLOSING ARGUMENTS: THE CASE FOR NOT SCAVENGING YOUR CHARISMA
The first wasteland courier I rolled followed conventional wisdom. I gave him a 1 Charisma, 8 Intelligence, raised guns ASAP, etc., but as I neared entering the city of New Vegas for the first time I started to feel uncomfortable with this character. I was shooting my way out of everything. He was boring me. So I rerolled.
S-4. P-4, E-7, C-6, I-7, A-5, L-7. Tagged: Guns, Speech, Survival. Traits: Small Frame, Four Eyes. I made Strength a low 4 because I planned on getting my first companion right away to help me carry things, I'll get the Strength implant when I come across it and probably the Strong Back perk at some point. I also don't plan on using any really big guns with this guy (he's more of a gunslinger). I used my trait selections to compensate for low Perception and Agility and I tagged Survival instead of Repair because I'm playing in Hardcore mode. When I hit level 2 I selected the Lady Killer perk and allocated my skill points to guns and speech evenly. This character is a bit harder to play than my first roll, I have to be a bit more careful when considering combat options and I've found myself outside of VATS (free-firing) more than I'd like to be. Maybe I should've gone with a 6 Agility and a 6 Luck. Either way, I'm finding this character more immersive than my last one. One thing for sure, my companions are significantly more powerful with the higher Charisma, significantly more powerful.
A TIP FOR RUNNING WITH MULTIPLE CHARACTERS
If you have more than one hard drive (like a USB drive) hooked up to your 360 and want to play through the game with a couple of different characters but you are afraid of overwriting one character's save with the other one. You can save the second character to a different drive and that will keep the save history separate for each character.
ADDITIONAL RESOURCES
The following sites offer more extensive help for the game.
Welcome to part 2 of my Fallout: New Vegas Character Building Guide. Click here for part 1 which covers S.P.E.C.I.A.L. points allocation and Traits.
WARNING! – while I am not providing specific plot spoilers I will be hinting at future events in the game that you may not have come across yet. Think of this guide as a good parental figure who gives you some valuable worldly advice before sending you on your way.
SKILLS
These choices should be made based on how you want to role play your character. There are certain level requirements to crafting some useful items in the game. A Medical skill of 40 for a Medical Bag. A Repair skill of 50 is needed to make Weapon Repair Kits, the only thing that will repair That Gun, a gun modeled on Rick Deckard's PKD Blaster. You'll need a Science skill of 70 to craft Stimpaks. You'll need to consider these things while leveling up.
It's probably a good idea to get your primary weapon skill up to about 50 right quick, especially if you intend to blast your way out of difficult situations. Speech will be just as important if you're planning on being a little more diplomatic on your adventures. Sneak can remain low for most gunslingers. With a rifle and a fairly safe distance you can get the sneak attack critical hit more often than not and if a task requires you to be really stealthy there are always Stealthboys. There are a lot of mines being planted in the apocalypse so boosting Explosives a bit ain't such a bad idea. Barter will get you better deals but getting bottle caps has not been much of an issue for me. The other skills are more important. Lockpick can be raised casually so long as you don't mind leaving behind an unopened safe or two. It's been my experience that most of the safes I have opened weren't worth the use of a skill magazine.
All this is arbitrary, raise the skills that best resemble the type of character you are role playing. Stealth was not an issue for me but if you're playing a Ninja or an Assassin it will be important to you. As for what 3 skills you should tag at creation, I would suggest following conventional wisdom a little. Your primary weapon skill should always be tagged (there's a lot of hostility in the wasteland). Survival is good to tag if you plan on going hardcore. Speech is another good consideration as is Lockpick if you just can't stand to leave an unopened safe behind.
Remember that magazines will raise the skill temporarily by 10 (20 if you take the Comprehension perk). What skills you choose to work on will reflect the type of apocalyptic wanderer you are role playing. Immerse yourself in the character and you'll have much more fun.
PERKS
I won't go into all the Perks, that would make this guide excessively long. As with skills you want to pick Perks that reflect the type of character you're role playing. That being said there are some must have Perks and others that are not worth the Perk slot. Selecting Perks that compensate for character creation shortcomings is a good idea, like Rapid Reload to compensate a low Agility or Strong Back to make up for having low Strength.
Getting Comprehension and–more importantly–Educated early in the game will give you a skill point edge while leveling, especially important if you chose to not stack your Intelligence at character creation. Getting the Lady Killer and or Confirmed Bachelor (or their female counterparts) Perks early will make sure you have access to all possible dialog options right from the beginning of the game.
I found the Hand Loader perk to be a waste of a slot ( I actually got to level 11 with a character and reloaded to my level 10 save and selected Gunslinger instead). Ammunition is pretty common in the wasteland and I'm making decent enough ammo without it. Vigilant Recycler would probably be a good perk for an Energy Weapon user, I've equipped one of my companions with a couple of laser guns and she's going through ammo like mad. Retention is a waste as well, if you need a skill magazine raise to last longer then it's probably prudent to raise it with skill points faster. If you spend all your time in VATS like I do, Run 'n Gun is useless as well. Unless you're in a rush to get nowhere I don't see the point in Here and Now.
ADDITIONAL RESOURCES
The following sites offer more extensive help for the game.